We Are Entrepreneurial and Career Ready
If you have ambitions of starting up a new business, HKUST is here to help you bring your ideas to life.
With the full support of HKUST's Career Center and a global alumni network, our graduates are well prepared for future career
HKUST graduates remain extremely competitive in a challenging job market
IN GLOBAL EMPLOYABILITY
HR Consultancy Emerging and Times Higher Education 2022
students
took up internship before graduation*
graduates
enter the workforce or pursue further studies upon graduation*
students
surveyed received three or above job offers*
*HKUST Career Center 2021
01
Entrepreneurship Center
At the HKUST Entrepreneurship Center, we organize seminars, workshops, competitions, mentorships, and accelerator funds that support you throughout your startup journey — from knowledge acquisition to commercialization. Our goal is to develop the next generation of entrepreneurs whose companies will make a difference in Hong Kong and other regions of the world.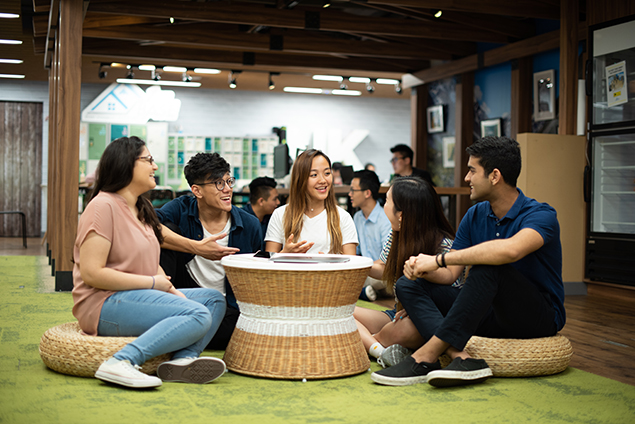 02
HKUST-SINO ONE MILLION DOLLAR ENTREPRENEURSHIP COMPETITION
Established in 2011, our annual entrepreneurship competition is open to everyone at HKUST, including students, alumni, and faculty members. During the competition, participants form teams to create new business ideas and the opportunity to receive seed money for their business.
Career Center's mission is to help you succeed in your chosen career path by providing a variety of services and resources tailored to your individual needs. From Career Mosaic to career education programs, 1:1 career advising, recruitment talks, access to job board and job search assistance, our experienced staff is here to support you every step of the way. Whether you're a first-year student exploring your options or a recent graduate looking to launch your career, our team is here to help you explore your options, develop your skills, and connect with potential employers.