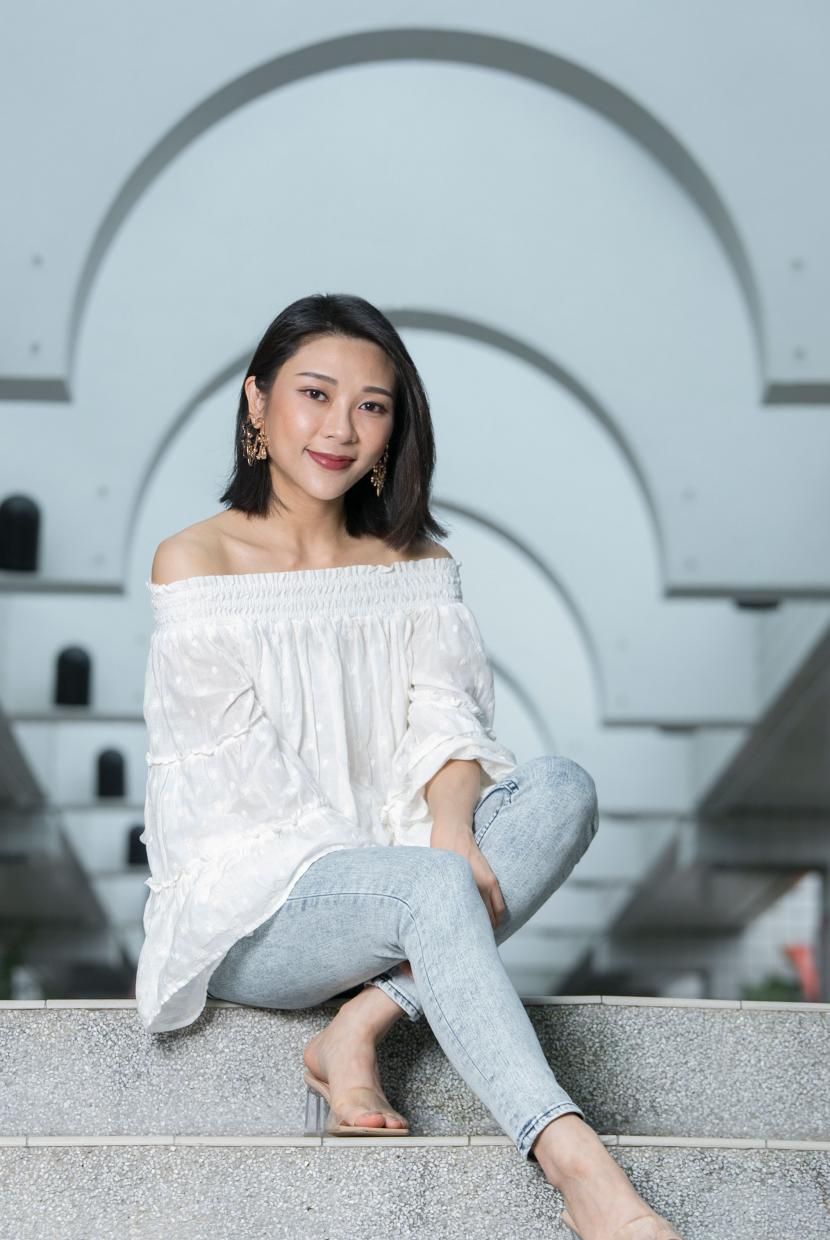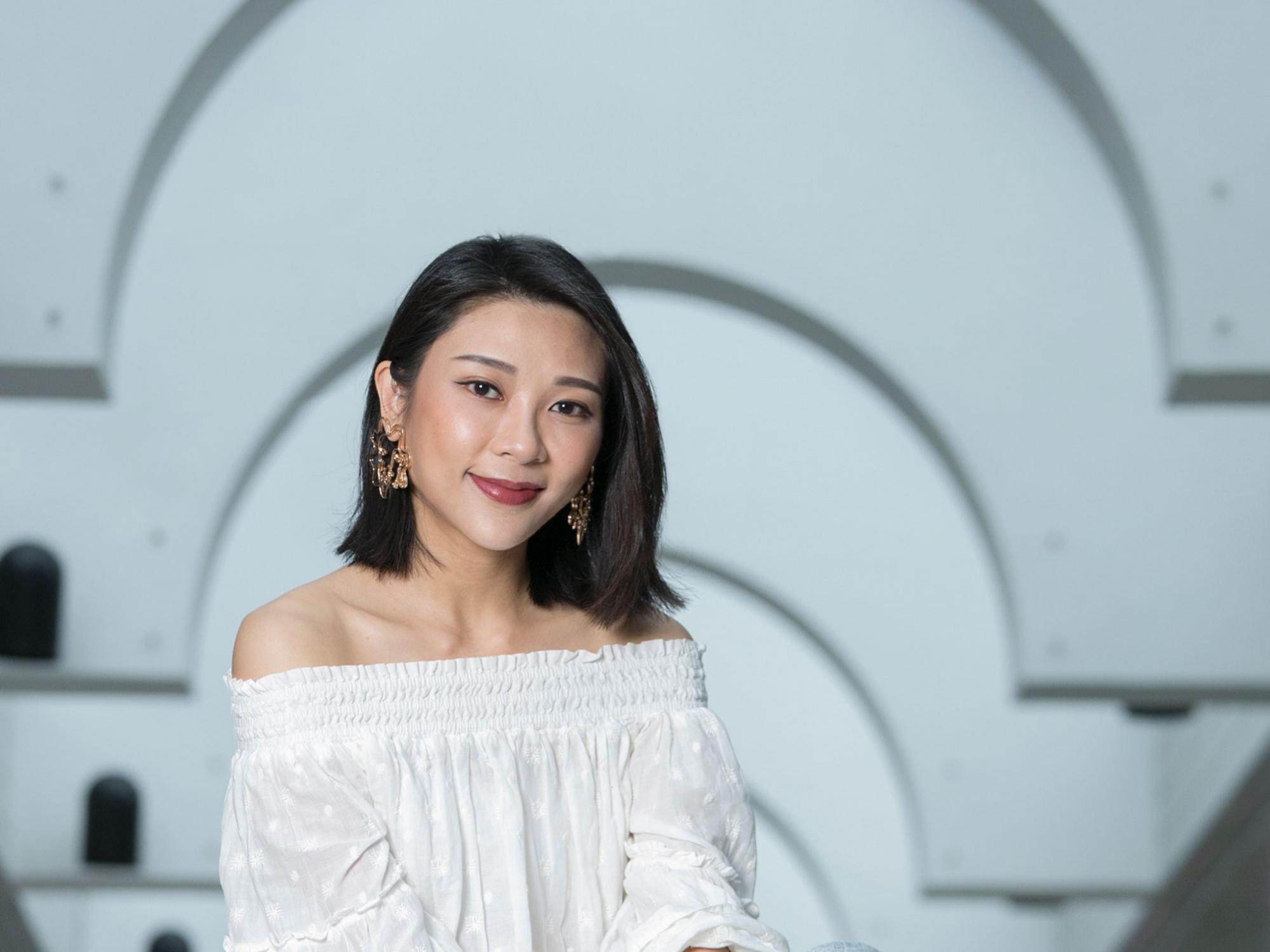 Singing for a good cause
with a great heart
---
Clare LEE
BBA in Professional Accounting
As long as you have a positive attitude towards everything you pursue, always make the right decision, and take one step at a time, you will discover your dream eventually.
Title
From business to show business
Description
If you look at her impressive resume, Clara LEE will appear to have put a lot of hard work into creating a halo of success around herself. When she was an HKUST student, she graduated with first honor. When she was a career woman, she had been overseeing over 200 locations for a leading fashion brand by the age of 30. However, she has given up everything to pick up the mic and sing, bringing joy to the audience.
Title
Get in touch with your true self
Description
When she was in high school, Lee did not know what degree program suited her best. She chose HKUST School of Business and Management in the end, a decision made after receiving the public exam results and looking at the most in-demand degrees at the time.
The first taste of university was absolutely thrilling, "I signed up to many extracurricular activities, joined the university badminton team, dressed up to school, and skipped classes. It was truly memorable studying alongside my course mates and taking on challenges together. There were many overseas exchange and internship opportunities. The freedom HKUST had given me to disembark on a self-discovery journey was the most precious. I went on exchange in Boston in Year 2. Everyone I met there had already set a clear goal. It was time for me to think long and hard about my future, too." Upon returning to Hong Kong, Lee became an intern at a well-known investment bank. She soon realized she showed little interest in finance. "For one thing, I do not like conforming to many rules and regulations in a work environment. It was exhausting to keep up with many social activities both in and outside of work. I might not have a clear path when I graduated, but I was determined to avoid finance at all costs and instead chose to follow my heart."
Image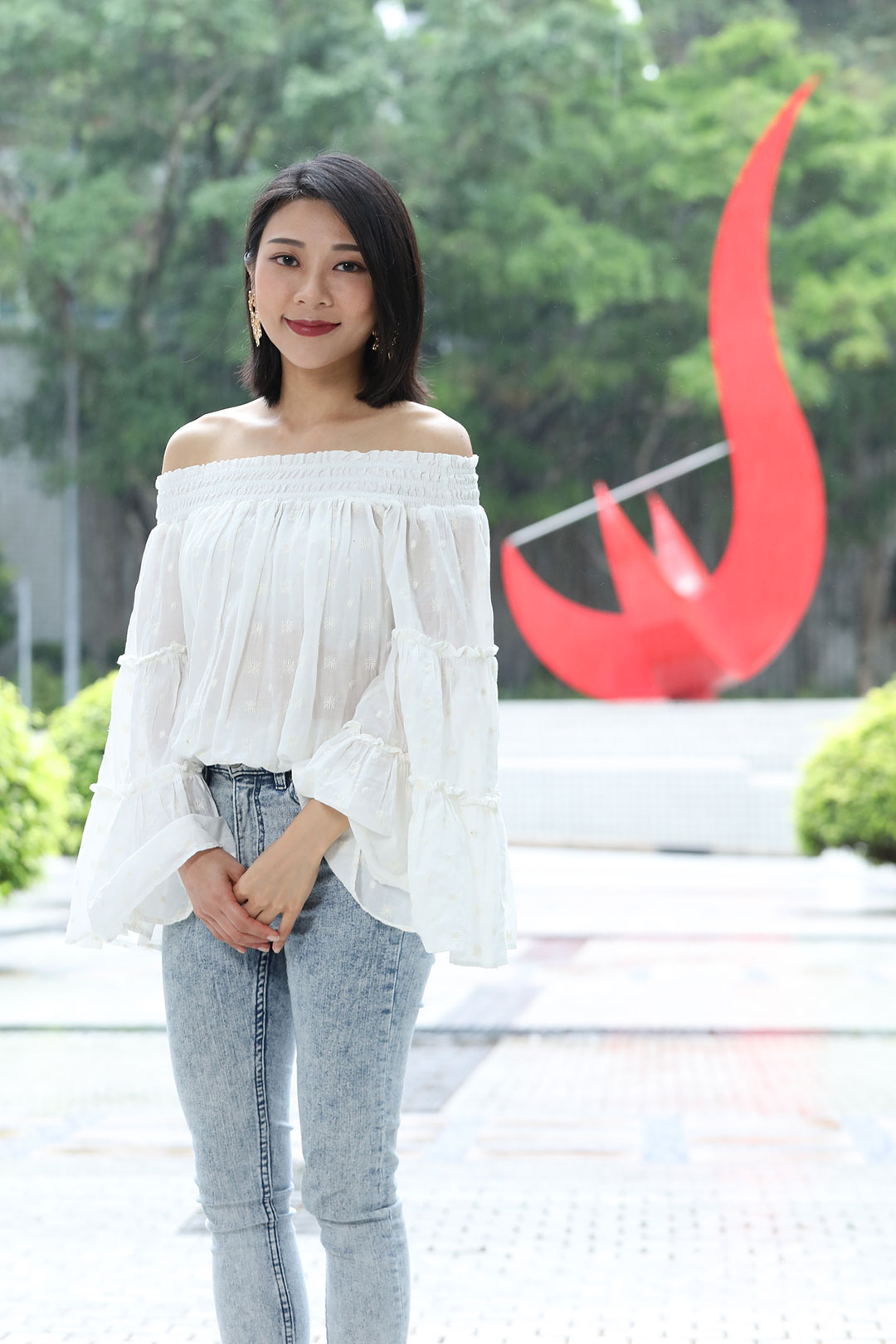 Title
Take a pause for self-reflection
Description
Lee built a career in the fashion industry eventually, using her data analytic skills to develop marketing and merchandising strategies. After a few years of hard work, she rose through the ranks of the company to manage the Asian arm of the business. "I could put my knowledge into good use. I could wear pretty clothes to work, shop for pretty clothes, and sell pretty clothes. I wholeheartedly devoted myself to this very interesting job." But fate decided otherwise which saw her withdraw from her highflying job abruptly. "I did get a lot of recognition and satisfactions out of it, but I neglected my loved ones and my health. I started reflecting on my life and questioned myself 'What do I really want?'" When the company sacked her most admired supervisor, Lee took the opportunity to file a resignation, taking a breaking to contemplate the future.
Image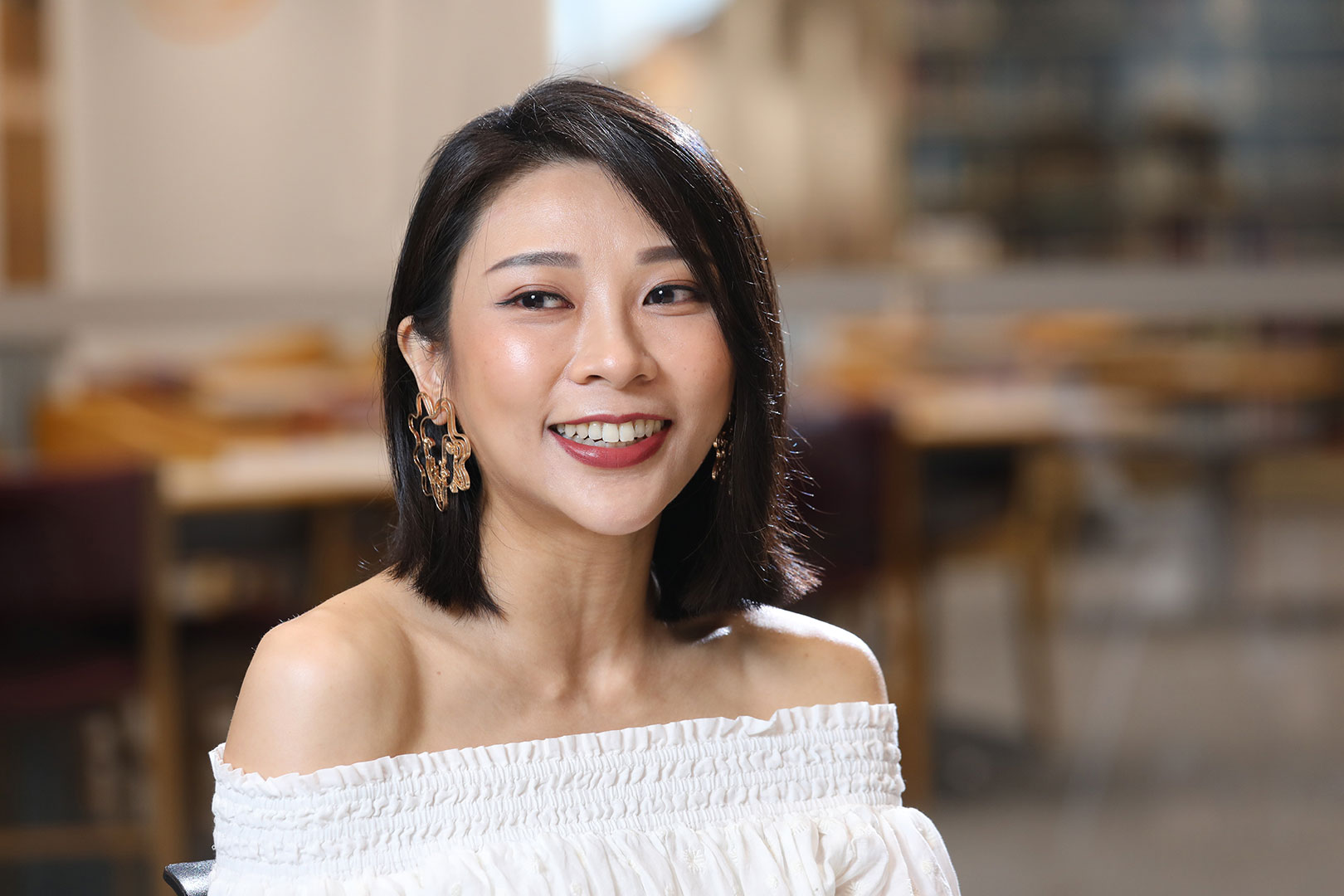 Title
A dream made possible through dedication
Description
"Many wrongly assumed I quitted without a next job to chase my dream. The truth was I simply wanted to take a break and explore the other possibilities in my career." Lee first joined a startup established by a friend. She was later introduced to renowned record producer Vicky FUNG, who was at the time looking for a part-time presenter plus Cantonpop songstress for a live house. Lee and Fung hit it off immediately. "I soon gained recognition for the dedication I poured into the part-time avocation, then came more singing assignments, a theme song for a microfilm, and many other opportunities. I really enjoy bringing joy to and striking a chord with everyone through music. I easily slip into the new role as a singer."
On top of the surprising music career, the years of proven experiences and skills she acquired in the university and the workplace brought her yet another opportunity. Her staunch supporter Fung and celebrated lyricist CHOW Yui-fai have founded "Every Life Is A Song" – a community enterprise startup that aims to organize community music projects and create opportunities for young musicians. Fung sees Lee's management skill as a great asset. Lee has since been living a one-of-a-kind dream: playing the roles of a startup coordinator and singer at the same time. The startup has gained traction in recent years, attracting a growing number of NGOs and big corporations seeking collaborations. Lee is now working on expanding the team to take on more challenges in the future.
"We love talking about chasing dreams. But I believe many young people would even struggle to make a decision on the next immediate step. I would like to share that as long as you have a positive attitude towards everything you pursue, always make the right decision, and take one step at a time, you will discover your dream eventually," said Lee.
Image